How to Scan a Document with your Phone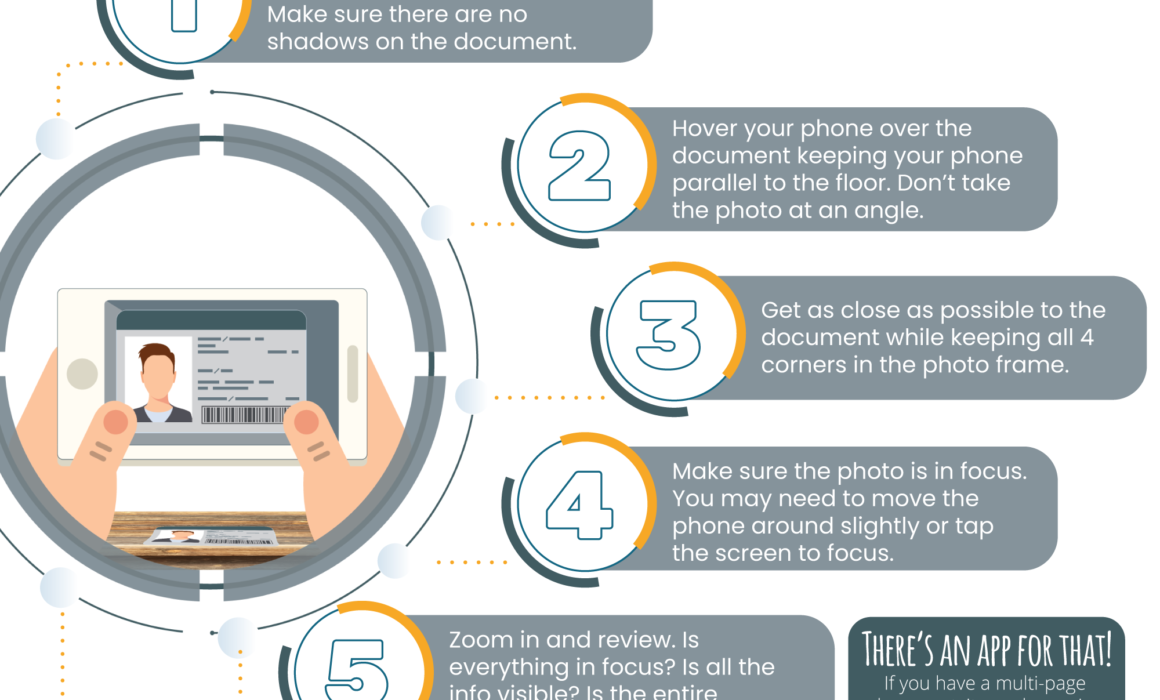 Follow these easy tips to provide digital copies of your required documents during the loan process.
Step 1

Place the document on a dark, flat surface in a well-lit area. Make sure there are no shadows on the document.

Step 2

Hover your phone over the document keeping your phone parallel to the floor. Don't take the photo at an angle.

Step 3

Get as close as possible to the document while keeping all 4 corners in the photo frame.

Step 4

Make sure the photo is in focus. You may need to move the phone around slightly or tap the screen to focus.

Step 5

Zoom in and review. Is everything in focus? Is all the info visible? Is the entire document in the photo?

Step 6

Attach the picture to an email or text message. Send to your KTL loan officer or processor (whoever requested the info).
There′s an app for that!
If you have a multi-page document, it may be easier to use a scanning app.
Here are some suggestions:
iPhone – Notes App
Tap Camera Icon
Tap Scan Document
Android – Google Drive App
Tap Add (+ Sign)
Tap Scan