welcome natco members!
we are here to help you achieve your dreams of homeownership
Want to become a homeowner, but don't know where to start?
Start Here.

As a Natco member, you've had a partner who is always there for you at the Right Time. Whether you're planning and saving for your future, purchasing a car, or taking advantage of your many membership benefits, Natco has been there for you every step of the way.
When it's time to take the next step towards homeownership, the KTL Performance Mortgage team is here for you too! It is our honor and pleasure to work with Natco members who are ready to begin their homeownership journey.
We are conveniently located at 3363 E. Main St. (US-40) in Richmond, across the street from Taco Bell.
Our Richmond Home Loan lending team will provide you with financing options from the largest nationwide investors while providing you with the local service and support you expect. Whether you're a first-time homebuyer looking for a new home, refinancing an existing residence, purchasing a vacation home, or looking for an investment property, we can help!
Stop by our Richmond branch or call (765) 273-4711 today to speak to one of our local Richmond home loan experts.
KTL Performance Mortgage Richmond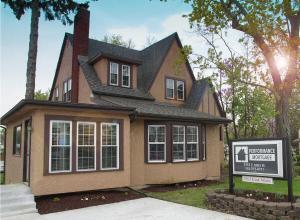 KNOWLEDGE
We are committed to Knowledge and staying on the leading edge of the ever-changing mortgage landscape. Our team never stops learning, so that we can deliver the best solution for your unique situation.
TRUST
We earn Trust with transparency and communication. We walk our clients through the mortgage process, step-by-step. With KTL, you can trust that our team will find the best rate and the best loan program to meet your needs.
LOVE
At KTL, we LOVE what we do, who we do it for, and who we do it with.
We make dreams come true.
What can our Richmond mortgage team do for you?
OUR PROCESS
Our process is simple and straightforward. We work hard to find the right home loan solution for you.
The first step is to fill out our mortgage application. You can click here to apply online, give us a call at 765-273-4711, or stop into our Richmond location. There is no cost to apply, and we NEVER charge an application fee.
A licensed loan originator will then evaluate your application to determine what programs you qualify for. They will call you to review your options and will provide a pre-approval letter that you can share with your Realtor.
Next up, it's time to go house hunting!
OUR SOLUTIONS
We have the loan programs that you are looking for, and the expertise to recommend which program will be the best fit for your situation. We specialize in:
Your Natco Preferred Member Team
Frequently Asked Questions
The KTL Experience
I love working with KTL Performance Mortgage! The staff is so friendly and knowledgeable. Kristina is exceptional and cares about you as a person and not just a customer. I highly recommend them and plan to use them again in the future if the need arises!
Lindsey Glodick
I highly recommend KTL Performance Mortgage. This is my second time working with them. First on my original loan and now on the refinancing. The refinancing dropped my interest rate and lowered my monthly payment by around $150. Kristina and the other ladies were once again amazing to work with.
Mark Williams
Krista Thornsberry always got back with me right away when I have questions. I believe she went above and beyond her job. I would recommend her if you or someone you know need a mortgage.
Edmond Johnson
Kristina and her team at KTL Performance Mortgage made my home buying experience easy and stress-free, even after I tried to second guess them. They found me the very best interest rate I could get. Kristina and her team are the very best people to work with. You will not find another person or team more dedicated to helping you than them.
Brandon Benge